DONALD ZACKER ARCHITECT, LLC
ARCHITECTS AND LAND PLANNERS

​

PROVIDES A FULL RANGE OF SERVICES
PRE-PLANNING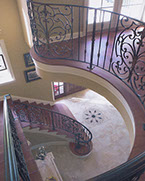 The development of a comprehensive design program at the onset is critical to any program. Zacker Architecture can evaluate the feasibility of it's assignment to explore various design options including the best use of the site, building system selection and green technology.
ARCHITECTURE
Zacker Architecture emphasizes an interactive relationship with their clients. They bring their clients "to the table" and successfully involve them in the design process. This is practiced for projects as personal as a single family dwelling to a complex manufacturing facility or office/retail development.
CONSTRUCTION TECHNOLOGY
Zacker Architecture has pioneered the use of CAD (Computer Aided Design) and Green technology. Zacker Architecture also continuously reviews and analyzes new building products for incorporation into building systems. Zacker Architecture carefully implements only those products showing the most sustainability and longevity.
CONSTRUCTION DOCUMENTATION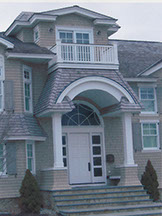 Zacker Architecture thoroughly and clearly provides all necessary construction graphic details in order to establish clear intent for the implementation of turning the drawings into reality. Zacker Architecture has earned the respect of building tradesmen so they may execute the plans laid out by Zacker Architecture with confidence in the design objectives. Zacker Architecture has a hands on approach and empathy for those in the field and are always ready to assist when the need arises to advise and resolve field issues.
INTERIOR DESIGN AND SPACE PLANNING
Zacker Architecture offers their clients expertise in space planning, adaptive reuse, furniture placement, lighting design and fixture selection as well as interior millwork design and detailing
CONTACT ZACKER ARCHITECTURE TODAY! CLICK HERE