ABOUT
​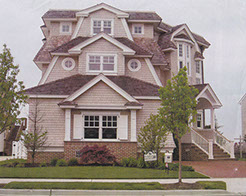 For the last 39 years, Don Zacker, of Zacker Architecture, has merged his experience, technical skill and specialized knowledge into designing or remodeling custom residences and unique commercial buildings. Recognized by local publications such as the Atlantic City Press and the Philadelphia Inquirer, Zacker Architecture is an innovative and award-winning architecture firm, who brings their reputation for quality to each project they pursue.
Whether the property is a house, a hotel, a house of worship, a commercial building, a restaurant, a bank or a resort complex, the goal of Zacker Architecture is to meet the aesthetic and functional requirements of their clients. Beginning with thoughtful planning and creative design, the client is provided with a comprehensive architectural plan and extensive construction drawings developed by skilled draftsmen and CADD designers. Extensive construction drawings and specifications ensure that each project is constructed to the highest standards.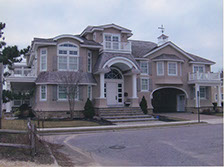 As the client's representative in the construction process, Zacker Architecture will guide the client through the structural phase of their project. Zacker Architecture will solicit bids from a number of reputable contractors, so that the client receives a quality job at a fair price. During construction Zacker Architecture provides frequent on-site visits to ensure that each project is built to the highest quality standards.
Somerset Maugham said, "If you refuse to accept anything but the best, you often get it." With each project, Zacker Architecture strives to be the best by achieving the perfect solution for every design challenge and creating a lasting footprint on the landscape.
Zacker Architecture is located in Margate, New Jersey, but the firm provides services throughout the United States and abroad. Their projects can be seen in numerous local New Jersey locations such as Long Beach Island, Point Pleasant Beach, Margate, Ventnor, Longport, Avalon, Ocean City, Sea Isle City, as well as locations in Florida and Turks and Caicos.