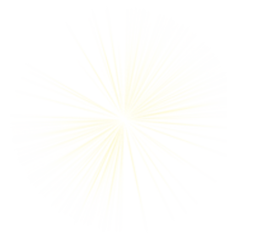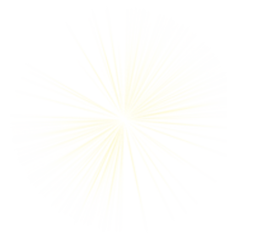 High quality design is like a card trick - it's brilliant in its simplicity, accomplishing something that is totally amazing while at the same time appearing to not be doing anything at all. It isn't just skill - it's magic, like the type that only a true professional can provide.
This is a large part of the reason why graphic design creative consulting is so important. It isn't JUST about creating a new design strategy - it's about using images that represent so much to so many and using it to take the next logical step forward. It's about always making sure that you're keeping the bigger picture in mind with your design strategy. Make no mistake - it truly is a strategy and if you pull it off, you'll be amazed at what it can accomplish.
It's not just about one card, after all - it's about a series of cards that all represent a winning hand. Jester Graphix will stack the deck in your favor.
When you hire Jester Graphix to design a new logo you aren't just getting a logo. You're getting a trusted partner that can work with you to make sure that design puts the absolute perfect message about your brand into the world. You're also getting someone who can help you determine the appropriate step to take next regarding the way your website looks, what types of print materials you're using and more - all in an effort to make sure that your approach remains consistent at all times.
Jester Graphix specializes in building your brand through Logos & Corporate Identity, Web Design, Album Art, Direct Mail, Print and Digital Media and Graphics and more - all in an effort to make sure that your brand experience is as consistent as possible across all platforms. These are all tools that Jester Graphix knows how to properly utilize.
Graphic designers are like the jesters of an era long passed. Not in that they make people laugh, unless that's what the design called for. No, graphic designers are responsible for taking an idea and distilling it down to its bare essentials. In just a short and simple action, they're tasked with unlocking a world of emotion in everyone around them and spreading a message as far and as wide as possible. That's exactly what you get by partnering with Jester Graphix for your next design job.
Jester Graphix has over 20 years of experience in graphic design. In that time, we've handled jobs for massive corporations, small "mom and pop" operations and everyone in between. We've learned exactly what it takes to get the core of what makes a brand unique and broadcast that message to the world through the type of high quality, comprehensive design strategy that clients won't be able to find anywhere else. More importantly, we've learned that you don't need an endless pile of money to create a logo, a look or a feeling - you just need someone with the right tools and the right talent.
At Jester Graphix, we are that company. If you're looking for an organic approach to graphic design, creative consulting and web design with competitive rates and speedy turnaround times, you've come to the right place.
From concept through creation, we will meet and exceed all of your
graphic design needs. No job is too small, no idea too big.
Offering competitive rates, speedy turnaround times and a knowledgeable approach to design. Established in 1994, our industry experience in graphic design will assure you a high quality piece at a cost-effective price.
JESTER GRAPHIX GRAPHIC DESIGN PORTFOLIO
YOUR BRAND: THE MOST POWERFUL WEAPON IN YOUR ARSENAL AGAINST THE COMPETITION
In today's modern business environment, your brand is one of the most important tools that you have. Your brand is a whole lot more than just the name of your company or the logo on your stationary – it's an emotion. It's the feeling that someone gets when they see one of your marketing materials. It's the image they form in their head and the expectations that they have about what your organization is really like.
As a result, you need to make sure that you're doing whatever you can to control that brand identity and get your marketing message out into the world in the best possible way. Graphic design is one of the single most effective ways to accomplish that from a visual standpoint.
THE JESTER GRAPHIX EXPERIENCE
At Jester Graphix, we specialize in building your brand in the most intimate way possible through over 20 years of experience in graphic design. We offer Logos and Corporate Identity, Digital Media, Graphics, Direct Mail Materials, Print Design, Album Art, Web Design and more.
If building your brand is all about communication, graphic design is all about effective communication with your target audience in an visual and organic way. When you team with Jester Graphix, you're getting more than just the materials themselves – you're getting the right strategy and a premium product that will truly allow you to stack the deck in your favor and build the type of company you've always dreamed of.



JESTER GRAPHIX WEB DESIGN
Whether it's a simple website, or something more complex, Jester Graphix has got you covered! As a Graphic and Web design house we make sure that your brand transcends all of your advertising media. Your website is an extension of your business, make it work for you. Let us show you how!
Click the panels below to see some samples of past websites.
Click the image to be redirected to a live site!
Some sites no longer active
We Promise... No spam or selling of lists
REQUEST A QUOTE FROM JESTER GRAPHIX